What Others Are Saying About MVTS
"There were so many helpful, life changing moments during our work together. I learned to communicate with my son on a whole different level. He is now 14 and for us to be able to achieve that is the greatest personal work I could ever ask for. It has paved the way for so much growth as a family and for my child personally. He has grown in leaps and bounds and our therapist has helped us all to face our insecurities and embrace them and move forward. Your office is so professional and so understanding of trauma and mental health. Your work with adults and children is effective and purposeful. I cannot thank you enough." -Parent of a child client
"We were both so impressed with how far we've come with your guidance over almost a year of working together. Our child has succeeded beyond our hopes in so many ways. We learned an enormous amount from you, and are such better caregivers and supporters for our child! She is such a different, happier child. We can't express our gratitude to you and your wealth of experience to help her/us nearly enough. What you helped us with changed our family's life forever for the better." -Caregivers of a child client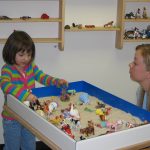 "We felt what was most helpful was the psychoeducation of how the brain works, the instruction of the use of healthy coping skills, and EMDR. All were instrumental in helping our daughter process her trauma. The waiting list was long, but well worth it when seeking mental health care professionals who specialize in trauma therapy." -Parent of child client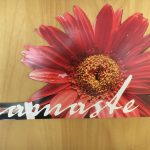 "I feel that my clinician's knowledge and experience were a definite positive for me. Her nature and her approach made me feel at ease and safe right from the beginning. I cannot say enough about how wonderful and kind she was while working with me. I am using quite a few of the strategies that we worked on. Thank you!" -Adult client
I have a better understanding of how to see through my students' behavior to what may be happening inside of their heads or bodies. I also have a better understanding of how to look at the whole picture of a student's life to be a positive support.
-Preschool educator
I learned trauma is not about the incident, but a person's perception of it, the earlier counseling is sought relative to a trauma the better a chance for resolution, and trauma can trigger outward responses such as physical aggression, withdrawal, or self-mutilation. I work with children every day who have gone through trauma. This will make my attempts at connecting with these children more effective. The presenter did a wonderful job and was very thorough in the topic.
-Educator
"She was the best therapist my family has ever worked with. She is respectful of my son's feelings, along with mine. She is down-to-earth, non-threatening, and helps me parent by encouraging in an easy way. I always felt like she was on my side and always there to help in any situation." -Parent of a child client
"We have never met a therapist who was so invested in our family. She provided so much helpful information, tools, articles. She also helped out with other providers, doctors, and school. She found the time to listen to our concerns and address them in a very professional manner! We learned about trauma and Reactive Attachment Disorder, how trauma effects our child, and how to parent a child with a history of trauma and neglect. We highly recommend Merrimack Valley Trauma Services!" -Parents of a child client
Dianne Corbin was sharing information on the symptoms of acting out and acting in, and it relates to students in my class. The ideas and concepts (of this training) will be applied to these students.
Ms. Corbin is educated and has a vast of amount of expertise in the field of mental health.
-Educator
I will use what I learned when working with parents, helping them understand what trauma is, its effects and impact it can have on their child physically, emotionally and behaviorally. Ms. Corbin's presentation was very informative. She provided examples of situations to put behaviors into context. Love her as a presenter! Please continue to do what you do as it is so needed! Like Ms. Corbin mentioned, if these situations/behaviors can be identified early on, we can help children retrain their brain.
-Family service worker
"My therapist provided good information to be able to understand the problem, and helped me develop great coping skills that will be used if any problem arises. She was very caring, and encouraged me to see the value in myself. The service I received allowed me to stay positive and maintain hope in my life." -Adult client
"The written materials were very helpful. The consistent meetings were great. I loved that as parents we could meet separately to discuss out daughter. This allowed us to keep the appointments with our daughter very positive. Our relationships are stronger, are bonds are closer, my daughter is more confident, and I am more confident as her parent. Our therapist went above and beyond to make sure our daughter had the materials needed to practice her skills." -Parent of a teen client
"I wanted to take this time to thank you, from the bottom of my heart, for the wonderful staff at Merrimack Valley Trauma Services. Your therapists are not only professionals, but truly caring and compassionate people. I am confident that with your help, my son will not only recover from the trauma he experienced, but will also thrive due to the teachers your therapists provide. Thank you again for all your help." -Parent of a child client.
"My therapist has taught me how to be a better parent, how to handle my granddaughter's problems, and has made our whole family happier. She is also very easy to talk to–never made me feel uncomfortable. Thank you so much. You have made this experience so much easier." -Grandparent of a child client
Recent Reviews by Clinical Providers
The staff have an excellent understanding of trauma-based therapy. They are always open to consultations and service to clients has always been professional, timely and clinically sound. They are very respectful of clients and sensitive to the fragile issues they sometimes present. Just wish they had more offices and therapists as the need is so extensive in this area!!"
MVTS has made a difference to our program by helping staff and families begin to understand the impact of trauma on behavior and development. My professional development has been enhanced through what I have learned from Dianne and her staff and I truly value working with them. I have been able to share my knowledge with many of our staff as we work to help children and their families.
"You have helped me a lot and made me grow strong from what I have gone through. Without you, I would've done stuff I would've regretted in the future. Thank you for your time and effort." -Teen client
"My therapist was very helpful, kind, and understanding when it came to helping me navigate what exactly I needed in terms of treatment and support at this time. I felt very supported in my decision to end this particular treatment and I feel welcome to reach out if need be in the future. I would definitely recommend MVTS to others. I feel as though treatment is driven by the client with close support and guidance from therapists. The environment is very supportive." -Adult client
"Our daughter's self-confidence improved; she learned skills to help manage her anxiety and we also learned skills to help her continue these practices. Our therapist was wonderful. She made us feel heard and helped our daughter immensely." -Parents of a child client
"My son learned to express his feelings and that he could talk to me about any and everything, which was one of my main goals for him. He also learned how to calm himself down when he gets upset. Yes, I would definitely recommend MVTS because my son has completely changed for the better." -Parent of a child client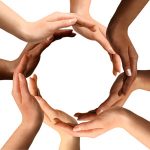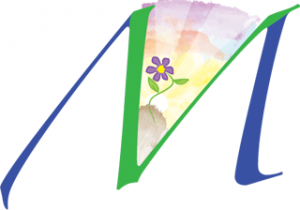 I learned about trauma and the 3 E's….. Event, Experience and Effects. I learned about the Window of Tolerance. Eye catcher is to put ALL parts together to get the truth! Not just one point here and another there. I know now that I can work on strategies as well as try to keep the individual in control mode.
The presenter was AWESOME and I am sorry it was just for a hour. Wish it was longer because it was so much information. Very informative!!
-Educator
In today's training I got a better understanding of the types of Trauma and how both teacher and caregiver can share information on the child to help get a better understanding of a child's behavior issue.
Because of this training, I will observe better and not be quick to prejudge when a child may acted out in class. Dianne Corbin, gave me better insight to why children act out or respond to situations based on trauma past and maybe current.
-preschool Educator
"What was most helpful was [MVTS therapist's] willingness to listen respectfully and to offer thoughtful suggestions and alternate ways to look at issues. I would absolutely recommend Merrimack Valley Trauma Services to others. They have been very helpful to our family." -Adult client
"We just want to say thank you again for providing such a wonderful training today! I think that the information received today is really starting the teachers off the year with a new lens! We are thrilled to be working with you all this school year to best support our children and families." -Training participant
I learned about trauma and how it affects children, the parts of the brain and how it functions, and symptoms of PTSD. I will use these new ideas and concepts with my clients. Dianne was very informative and passionate about the topic. She was knowledgeable about trauma and the brain. The training was great!
-School social worker
I learned that vicarious trauma is different from burn out and the different impacts vicarious trauma can have on us cognitively, emotional, spiritually and physically. I also learned we have to make sure that we are taking care of us and be mindful of ourselves during our helping process. I really like how our presenter saw a need and began to focus on how to get the knowledge of this need out to the masses!
-School social worker