Serving Children, Adolescents, Adults and Families since 2010
The idea for Merrimack Valley Trauma Services (MVTS) grew out of the need for specialized trauma services for young children within the Greater Lowell, Massachusetts area. Dianne Corbin, executive director, owner, and founder of MVTS, had been working as an early intervention director in Lowell and noticed that more and more children (birth to three years old) being referred for developmental delays had experienced trauma—They had witnessed domestic violence, suffered physical, emotional, and/or sexual abuse at the hands of caregivers, experienced multiple disruptions in their attachment relationships, due to being removed from their homes, and/or had been severely neglected. These children, who suffered from the emotional, developmental, relational, and physical scars of trauma, required specialized trauma-sensitive treatment in order to heal, but no such service existed.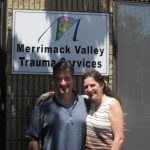 In 2007, Ms. Corbin obtained her Post-Master's Certification in the Treatment of Psychological Trauma, and began to provide trauma-specific services for children and families in the early intervention system. Soon services expanded to include children over three years, adolescents, adults, and families. The Greater Lowell community overwhelmingly embraced the new model and supported the principles on which MVTS was later built.
Ms. Corbin opened MVTS in 2010, with the mission of providing exceptional mental health services, consultation, evaluation, and training services for and on behalf of children, adolescents, adults, and families who have been impacted by psychological trauma.
In 2016 Ms. Corbin and her family moved to South Carolina, but continued to provide services to children, families, adults, and providers in Massachusetts. In 2019 Ms. Corbin opened Merrimack Valley Trauma Services of South Carolina.
We Believe
1. People who have experienced psychological trauma are not "sick" or "mentally ill." Rather, their symptoms reflect the body's natural response to threat. Through education, consistent support, and trauma-specific, strengths-based interventions, our clients can learn how to keep themselves safe, recognize their triggers(traumatic reminders), find protection from future victimization, and heal from trauma.
2. Parents and caregivers are their children's greatest teachers. We directly involve them and educate them throughout the treatment process.
3. Providers need to work together to help coordinate all resources clients are receiving, reduce duplication of services, and promote positive communication among all parties. This process increases the efficiency of the treatment we provide.
4. With assistance from today's technology, we can maximize the amount of time devoted to client care, case management services, and effective treatment.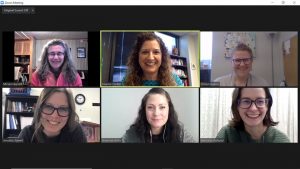 What sets us apart
from other mental health agencies
A family-focused, trauma-focused,
evidenced-based service model
The MVTS service model is based on empowerment-based, strength-based, and family-focused principles and utilizes evidence-based trauma treatment modalities. We believe that children heal from trauma within the context of their relationships with those who are closest to them. Therefore, we involve the child's attachment figure or figures in every aspect of the treatment we provide. Prior to accepting the client/family into our program, we ask that parents and caregivers make a commitment to their child's treatment, and serve as our partners and active participants in each stage of the program. In addition to facilitating the child's healing, our goal is to empower and educate caregivers about their child's diagnosis, teach and model trauma-sensitive discipline strategies, and provide caregivers with support for their own healing. Since 98 percent of parents whose children experience trauma have their own trauma histories, we feel it makes the most sense to work collaboratively with caregivers to strengthen their ability to help their children and, perhaps, to break the cycle of trauma that exists within many families.
The Safe Kids-Healthy Families Program
Developed in 2014, the Safe Kids-Healthy Families Program serves children and their families impacted by sexual abuse. Since sexual abuse affects the entire family, not just the child or adolescent who was abused, this program focuses on first supporting caregivers (including parents, foster parents, kinship parents, and other family members), educating them about trauma, sexual abuse, the possible impact of their own trauma history on their parenting, positive communication, and trauma-sensitive discipline strategies. A separate curriculum works intensively with caregivers who have a child, ages 3-12 years, who has sexual behavior problems. The program then provides the opportunity for family sessions involving the child who was abused or suspected to be abused and siblings (when appropriate), helping caregivers lead the sessions and teach their children skills to recover from and prevent sexual abuse.
Safe Kids-Healthy Families Program
Committed behavioral health professionals
providing quality services
MVTS clinicians have obtained their highest level of licensure in their respective fields, possess expertise in trauma work, specialize in working with children and families, and receive ongoing supervision and training to ensure that all MVTS clients receive the highest caliber of service available. Unlike many outpatient clinics, MVTS emphasizes quality versus quantity of service, and this shows through the relationships we have built with our clients and other providers in the community, our low no-show/late cancellation rates, and the many referrals we receive for our services. We have seen how damaging it can be to the client/family to have multiple therapists moving in and out of their lives, disrupting the therapeutic relationship and progress toward treatment goals. Often, a loss of a therapist can mirror or add to other losses in a client or family's life, and clients tell us that it is "re-traumatizing to tell the story over and over again" to multiple providers. Each clinician we hire is asked to make a long-term commitment to working at MVTS, in order to promote a safe, consistent healing environment, and limit disruption to our clients' treatment progress.
Collaborative relationships with community partners
We believe that providers need to work together to help coordinate all resources clients are receiving, in order to reduce duplication of services and the likelihood of confusing or overwhelming families, and to promote consistency of strategies and positive communication among all parties. Some of our many community partners include the Department of Children and Families, Community Teamwork, Inc. (CTI), Lahey Behavioral Health, New England Center for Mental Health, Lowell Community Health Center, Lowell Public Schools Coalition, and the Greater Lowell Health Alliance-Mental Health Task Force.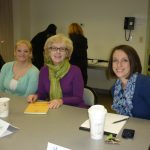 Consultation and training to empower other professionals
MVTS provides trauma-informed consultation and training to other clinicians, case managers, administrators, medical staff, daycare providers, educators and school professionals, family child care providers, and after school programs. One of our most important training initiatives is the prevention of vicarious trauma. Vicarious trauma is a term used to describe the cognitive, emotional, behavioral, interpersonal, physical, and spiritual impact on providers who work with people who have experienced trauma. MVTS also developed a support group curriculum for providers, called "The Healing Circle," which utilizes trauma-focused education and treatment strategies to help participants learn to recognize the signs of, treat, and prevent vicarious trauma in themselves and their staff.