Merrimack Valley Trauma Services
is a Trauma-Sensitive Work Environment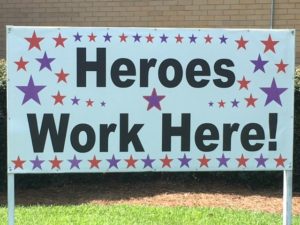 MVTS staff are proud of our mission to serve and support socially and economically disadvantaged children and families. While helping our clients navigate through trauma and its impact, we believe it is equally important to take care of those who are doing this important work. Consequently, we continue to make a conscious and intentional choice to strive towards creating a trauma-sensitive work environment for all of our staff.
A trauma-informed approach includes evidence-based treatment practices for clients and family members who have been impacted by trauma, but it is so much more than just therapy practices utilized. The work environment and all staff in the company, from the clinicians, to the management team, to the support staff, adhere to trauma-sensitive principles and practices.
According to SAMHSA (2014), there are six key principles of trauma-informed care: 1) Safety, 2) Trustworthiness and Transparency, 3) Peer Support, 4) Collaboration and Mutuality, 5) Empowerment, Voice and Choice, and 6) Cultural, Historical, and Gender Issues. For simplification's sake, we have categorized these six principles into three: 1) Safety, 2) Respect, and 3) The Ability to Embrace Change. What follows is a definition of each of these principles and specific examples of how MVTS has adapted them within our policies, office procedures, communication, supervision, and human resource practices.
Watch the video below to learn more!